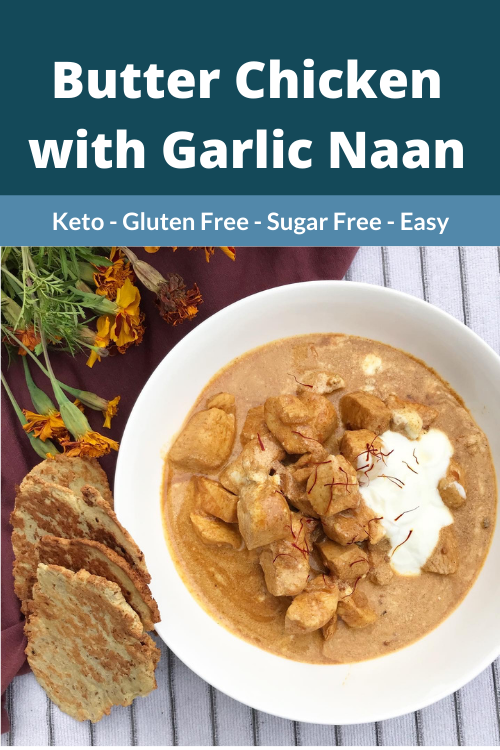 This recipe comes from our foodie friend, Grace, @whollygraciebird.

Garlic Naan
1 package @lilisgourmix flatbread mix
1 egg, room temperature
1 tablespoons apple cider vinegar
1/2 cup warm water
1 tablespoon minced garlic
redmondrealsalt, for sprinkling

Butter Chicken
2 packages @epicureofficial butter chicken mix or homemade curry mixture of cumin, garam masala, and coriander
1 onion, diced
1 can coconut milk
1 cup crushed tomatoes
4 lbs chicken, diced
1 cup plain yogurt
Extra plain yogurt and saffron, for topping

Preheat oven to 350 degrees. In a mixing bowl, whisk together egg, vinegar, water, and garlic. Add flat bread mix and combine well. Allow dough to rest for 20 minutes.

Preheat nonstick skillet. Drop dough by tablespoons to get 6 rounds. Brown on each side (middles will not be cooked through). Remove from skillet and place on parchment paper. Add another sheet of parchment paper on top and roll to flatten into an oblong shape. Remove top sheet and place flatbreads on bottom sheet onto a large cookie sheet. Sprinkle with @redmondrealsalt. Bake for 15 minutes.

In a large skillet, sauté onion in one tablespoon of oil. Add Epicure mixes and cook til fragrant. Add coconut milk and tomatoes. Bring to a boil. Add chicken and allow to cook for ten minutes. Remove from heat and add 1 cup of yogurt.

Serve flatbreads alongside of butter chicken. Top with yogurt and saffron.