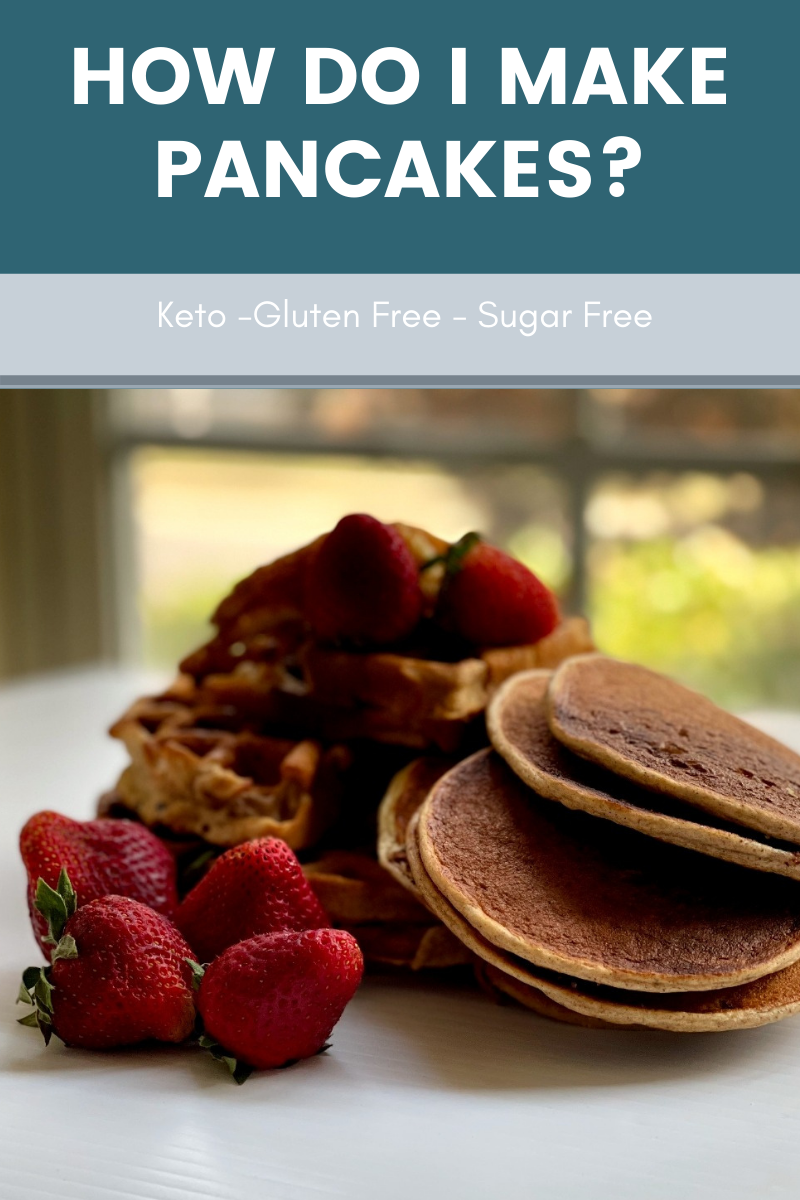 Today I will give you all my secrets. Who's ready to know them? 
Maybe some tips will help you to make the best Pancake bar with the Fluffiest pancakes ever…
That's why I decided to create a #HowdoImake: 
Plain or Basic Pancakes 

Cinnamon Pancakes

Blueberry Pancakes:

Banana Pancakes -

Buttermilk Pancakes

Chocolate Filled Waffles 
Yes I will be sharing different super easy and tasty pancake recipes including the secrets that no one shares.
Secrets to the fluffiest pancakes ever:
Blend at medium speed for 1 minute instead of using a hand mixer

Let the batter "sit" for 3 minutes before starting to make the pancakes
If you want something delicious and easy to make, this is it!
When making cinnamon Pancakes,to keep batter creamy and make moist Pancakes make sure to add 2 tablespoons of liquid for every teaspoon of cinnamon. Use a non stick grill or skillet and let it heat well before making the pancakes

Never use too much oil or fat, just a bit. (Cinnamon pancakes are delicious with nut butter and sugar free caramel sirup)
Pancakes pair well with pretty much everything, and sometimes we don't want to top them with sticky syrups or creams, especially when going on a picnic or serving them as finger food.
Here's what I do when I want tasty, fruity pancakes without the syrup mess: I add fruits and spread with nut butter and make Pancake Sandwiches, or don't  and just enjoy them as it. 
To make Pancakes with whole chunks of fruit, blend batter first and add the fruits after to keep the whole pieces. This works better with berries and raisins.

To make colored berry flavored pancakes Blend all together fruits and batter. Using blueberries or strawberries will make beautiful and tasty purple or pink pancakes.
Banana pancakes are a must at our table
.
 My son Eddie (short for Eduardo) simply loves them. The funny thing is that even though he left his native country at an early age, he adopted most of the delicious foods and flavors from there.
So as you can see in the picture, his favorite combination is Banana Pancakes topped with White crumbled aged or fresh cheese  (we call it Queso Blanco) and maple Syrup.
Always Use medium ripe bananas. Fully ripe will liquify your batter too much and Green Banana will make the taste funny and not so yummy!

Cook at medium to high heat as banana pancakes tend to burn easily before they are done.
Here are MY absolute favorites of all, and Andre's too! You can use Store bought Buttermilk, but once You see how easy -and healthy- it is to make it at home, you will never buy Buttermilk ever again. I swear!
Buttermilk might sound like a combination of Milk and Butter, but it is not, Not at all!  What exactly is buttermilk?
Simply put, it's the liquid that is leftover after churning butter (a low-fat and high-protein substance that ferments to the point of tartness). That's the traditional method, which some people still use. But today most commercial buttermilk is made by dairy processing plants injecting enzymes into low-fat milk.
If you are thinking that Buttermilk pancakes will taste sour, Stop there! Not only Buttermilk won't make your pancakes taste sour but it will make them as spongy as a cake!
Some people make homemade buttermilk with yogurt, sour cream. Yogurt cultures, but that takes hours and patience is not my strength, so I've gotten to this recipe which takes 5 minutes and only 2 ingredients! What's not to love here? Check again the reel to start making it.
Use apple vinegar and make buttermilk 5 minutes before using it and let it curdle completely.
Always use a non stick big spatula to flip the pancakes

Don't forget to try these Pancakes with white shredded or crumbled cheese and sugar free maple syrup.
For now, I'm stopping here because I want to do more recipes and share with you?  
Don't forget to share a little secret with me!