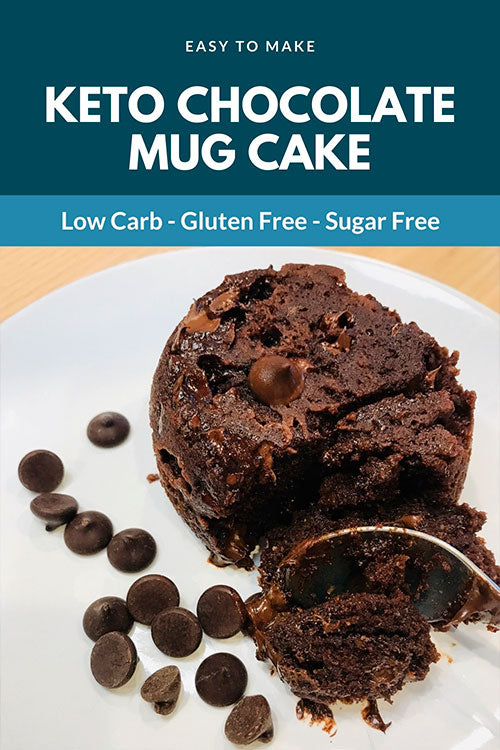 Are you craving for a delicious, freshly made, healthy dessert without sugar that does not break the effort of so many days? Or better yet, make up for the excesses?

How many times a week does this happen to you? Or that you are dying to eat it without waiting so long? without going out to the market to buy a lot of ingredients - spend three times the money- and when you arrive are you tired or have you already eaten something full of sugar and harmful ingredients?
I've got your back!  You only shop Lili's mixes from the comfort of your home and wait for them to arrive. You do not need to look for additional ingredients and what you require I am sure you have in your kitchen and if not, you substitute it!

Today I bring you this recipe #supereasy #superfit that you can prepare in less than 5 minutes -including preparation, baking and washing! - for you to enjoy and pamper yourself.

Do you have a pack of Lili's Brownie mix? Well Let's get to work. 
In case you're wondering... No, you will not use the complete packaging, prepare the portions you want and save the rest of the mixture! That is why our bags have 3 protective layers, they are reusable and they bring much more than what you regularly get from other brands.
YES! buy more in a single package and save on shipping plus reuse the bag, your mix is ​​safe for more than a year.
I know you are thinking it will not last so long because I will use it before, but I want you to know it anyway!

Ready to pamper yourself with an exquisite Chocolate Mug Cake with just 1 g of carbohydrate? here we go, watch the video prepare and enjoy!

Don't forget to share your photo on our Social Media and tag me! And if you have new ideas, share them with me and I will gladly do the same.

until the next easy and healthy recipe!
one last thing before you go (or come back later after enjoying your mug cake) Leave a review of your mix!
Ingredients:
1/2 heaping cup of Lili's brownie mix
1 egg
2 tbsp vegetal oil or ghee softened
2 tbsp water
sugar free chocolate chips (optional)
Preparation:
Manually beat egg and fat -you can do it in the mug but I prefer to use a small bowl so the mug comes out clean after cooking the mug cake-
Add brownie mix, mix well and add water.
Incorporate Chocolate chips (about 1 tbsp)
Mix and Pour into mug 
Microwave 45 seconds at 100%, take it our add another tbsp chocolate chips and microwave again 35 second at 60%
ready to enjoy! scoop it out or just  transfer to a plate and decor