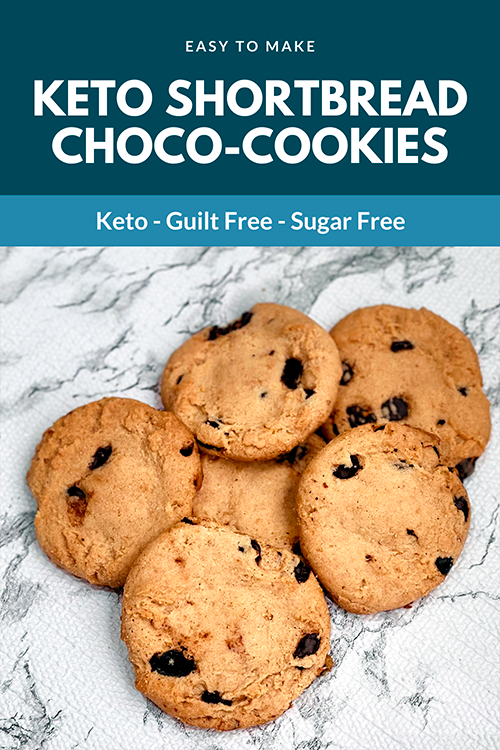 Have you thought that when this time of the year comes, it's like the Cookie season starts? Everywhere, Anytime, and Everything smells, looks and feels like fresh baked cookies - even the holiday candles!


I also believe that many of us would like to bake many different keto, sugar and gluten free recipes to keep our family cravings satisfied every single hour of the day without getting bored of the same flavor and without having to buy 12 or more ingredients or spending hours in the kitchen.


That's why I decided to create 12 cookie recipes you can make with my Chocolate Chip baking mix that will not unly fulfil your expectations but also your cookie jar the whole season, without effort or guilt! Plus you will spoil everyone from kids to Grandma, -and still have some to share with Santa! -Yes Lili's cookies are so good that even Sweet tooth Santa loves them.





TIP HOW TO FREEZE KETO COOKIES DOUGH


If you want to bake these keto almond shortbread cookies fresh for a party, a holiday, or just because you like still-warm-from-the-oven mmmmmmmm, you can! Make the cookie dough and freeze it.  Scoop out the raw dough to form cookies and freeze them on a baking sheet lined with parchment paper. Once solid, transfer to a plastic freezer bag. When ready to place in the oven, you can just bake the frozen cookies.
Keto Shortbread Choco-Cookies
Calories

124 kcal

Prep Time: 

10 minutes

Cook Time

12 minutes

Total Time

22 minutes
I'm so excited to share these shortbread cookies with you. These cookies are among my favorites… and very shortly, they'll be yours, too. 


I love making these low carb cookies super fast and easy recipes for the holidays (or any time… because Cookie Season should last 12 months a year, don't you think?. 


And if you don't celebrate Christmas at your house, you can still enjoy fresh baked cookies anytime!


Just 2 ingredients and 5 minutes of prep time plus 12 min baking are needed for these cookies – who doesn't love that?! 


Optional: Vanilla extract 
Obviously for most regular Keto Shortbread cookies you need more ingredients but using our Cookie mix, makes the whole cookie making way easier. 


You might be thinking, how come these shortbread cookies are so easy and I have failed making keto shortbread cookies before?


Here are some tips to succeed when making shortbread cookies:
Butter is far superior to any counterpart alternative when making Shortbread Cookies. Don't get me wrong You can absolutely use ghee or even coconut oil for a dairy free option, but if you're able to use butter, it's going to give you the best flavor and texture.
Use salted butter or add a couple pinches of salt to the cookie dough. This will balance out the sweet taste
Butter must be soft but not warm or too soft. This is the best-kept-secret of any shortbread cookie recipe! if your softened butter is too warm, it won't form those air pockets. That's why you want to let it soften naturally instead of speeding up the process in the microwave. Take it out of the fridge, cut it up, and wait about 10-15 minutes – that's the "just right" level of softness for this cookie recipe.
Using a hand mixer, cream your butter until it's nice and fluffy. This step is a must, using a hand mixer and always begin at a lower speed, then increase as it starts to incorporate. This is to create little pockets of air, and the air doesn't conduct heat as well, so the butter in the cookies melts more slowly during baking and that means cookies end up with a more delicate crumb texture.
Beat in the cookie mix. If you want to add vanilla extract, this is the perfect time, beat vanilla in the butter before gradually (around half cup of mix at a time). Mixture should be crumbly.
When beating your ingredients, be sure to take your spatula and scrape the sides of the bowl back into the batter while you're creaming the butter, and again after adding the cookie mix. If you skip this, mix will end up with some parts being more dense than others.
Form cookies using a cookie scoop, scoop out the shortbread cookie dough and place onto a parchment paper lined cookie sheet.
Flatten each dough ball to about 1/3″ thick; make sure they are all about the same size and thickness to cook well. Don't worry about the broken edges, these are the classic shortbread look!
Bake the Keto shortbread cookies until golden, and Be patient! let cool completely before removing from the pan.

That's it. That's all you need to do to make the best Keto shortbread cookies you've ever had! You won't believe that they're sugar free, gluten-free, and so low carb when you take your first bite!
2 1/2 cups

Lili's Gourmix Chocolate Chip cookie mix

6 tbsp Butter (softened; can use coconut oil for dairy-free, but flavor and texture will be different) 
Preheat the oven to 350 degrees F (177 degrees C). Line a cookie sheet with parchment paper.

Use a hand mixer or stand mixer to beat together the butter.

Beat in the vanilla extract (optional). Beat in the Cookie mix, 1/2 cup (64 g) at a time. The dough will be dense and a little crumbly, but should stick when pressed together.

Scoop rounded tablespoonfuls of the dough onto the prepared cookie sheet. Flatten each cookie to about 1/3 in (.8 cm) thick by placing a piece of parchment paper on top of each cookie and press with a rolling pin or dessert plate (You can make them thicker or thinner to your liking. Keep in mind they will not spread or thin out during baking, so make them as thin as you want them when done)

Bake for about 10-12 minutes, until the edges are golden. Allow to cool completely in the pan before handling (cookies will harden as they cool).