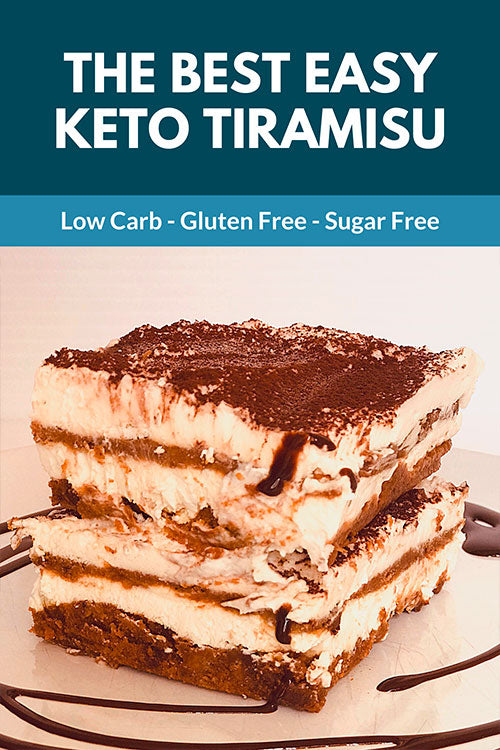 Time: 30 min plus refrigeration
This keto version of the dream Traditional Tiramisu  is impossible to resist. It's decadent, creamy and luscious.
Ingredients
Makes 9 servings
Crust
1 1/2 cup Lili's Gourmix Chocolate Chip Cookie mix
3 tbsp  salted Butter softened
1 shot espresso
Cheese Layer
1/2 cup - Heavy Whipping Cream, liquid
1/4 cup - Natural Sweetener (Alulose or Erythritol-Monk blend)
1/2 tsp - Vanilla Extract
8 oz - Cream Cheese or Mascarpone cheese
Whipped Cream Layer
1 1/2 cup - Heavy Whipping Cream, liquid
1/2 tsp - Vanilla Extract
2 tbsp - Sweetener
For Dusting - Cocoa Powder
Directions:
Preheat oven to 350F and line a baking tray with parchment paper.
Crust: stir together cookie mix and salted butter, until crumbly and loose. Bake in another recipient (not the lined tray) in the oven for 10 to 12 minutes or until golden brown. Set aside to cool. When cooled pour in espresso shot and mix well.  Place 3/4  mixture evenly onto the lined baking tray.
Cream Cheese Layer In a mixing bowl, beat together cream, vanilla extract and sweetener until stiff peaks form. Slowly beat in cream or mascarpone cheese, bit at a time, until well combined. Spread cream cheese mixture over cooled crust. Now sprinkle over the rest of the cookie espresso mixture
Whipped Cream Layer  Beat heavy cream, vanilla extract, and sweetener together using a hand mixer until stiff peaks form. Spread whipped cream over a second (and thinner) cookie layer.
Dust with unsweetened cocoa powder using a strainer. Place in the refrigerator for 2 hours or until set.  Best to make the night before and serve the next day.