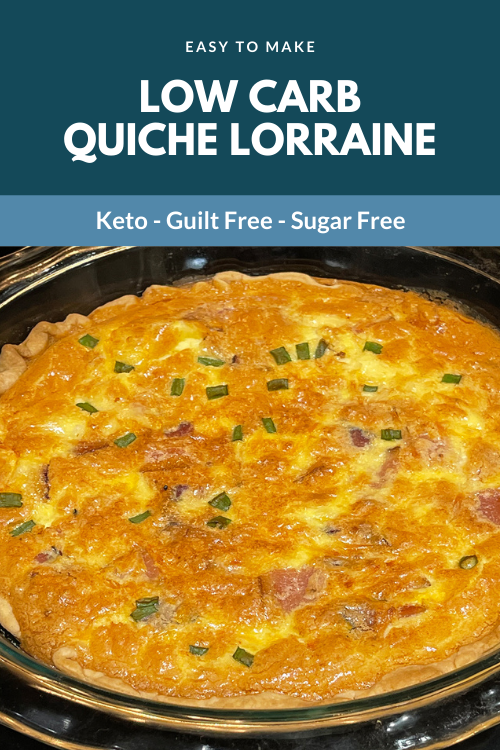 I am a pastry lover. I mean it: all kinds of pastry, puff pastry, phyllo, Danish buns, and especially the pie dough. I find a special pleasure in feeling how it falls apart in my mouth every bite. 


That's why I like Sweet Pies and Savory Quiches. Today I bring you one of my favourite Quiche versions.


Although you can choose the filling of your choice, this recipe is for making Quiche Lorraine. Usually, the protagonist of the Quiche Lorraine (besides the perfect dough) is the Gruyere cheese. However this time I prepared it with the cheeses I had on hand and it was fabulous.


That's why I decided to call it Any Day Quiche Lorraine, my intention is that you can make this recipe with what you usually have in your fridge. And, if you want to prepare a more special version, just substitute half the cheese for Gruyere and that's it.


The secret for a smooth and fluffy filling is using fresh eggs at room temperature, 


And Smoked Bacon is the perfect choice to pair the cheese and the cream in this delicious recipe.


So far You must be thinking: Quiche? That dish is so carb-loaded that just one bite would cover my weekly carb allowance!!!!


Well, Surprise! This recipe is precisely created to make Low Carb Quiche Lorraine. How? Subbing regular Quiche with a pastry based on almond flour, very low in carbohydrates but so rich, that you will want to eat it all at once.
I recommend duplicating the recipe and making two batches, you'll thank me later.


Leftovers? Freeze them! They last in your freezer for weeks! Just warm it up in the oven and you are set to go - eat.
How to make Low Carb Quiche Lorraine:
Prep Time: 25 min

Cook Time: 30-40 min

Total Time: 1 H 15 min 

Keyword: Low Carb Quiche Lorraine

Servings: 9 big or 12 normal size
Ingredients f
or the Quiche Crust:
2 cups of Almond Meal

1 Egg

2 ounces of Butter, melted

1 pinch of Salt

2 pinches of White Pepper
For the Quiche Filling:
6 slices of bacon, diced

Small bunch of green onion chopped

1 ¼ cup of Shredded Cheddar, Mexican mix, Gouda Cheese, or Gruyere for a fancy version

4 Eggs

1 cup of Whipping Cream

1 pinch of Salt

2 pinches of Pepper
How To Make Low Carb Quiche Crust
Preheat the oven to 350F.
Mix together the almond meal, salt, pepper, melted butter, and egg.
Press the mixture into the base of your 9-10" Quiche dish and spread it evenly on the base and around the sides.
Bake the base for 12 minutes. If the base begins to rise from air bubbles, gently prick it with a fork and press the base back down. Remove from the oven and set aside.


How To Make Quiche Lorraine Filling

Saute the diced bacon in a non-stick frying pan over medium heat until the bacon is cooked.

In a bowl beat the eggs, cream, salt and pepper.

Add the cheese and bacon and combine well.
Gently pour the cream and cheese mixture over the baked Quiche crust and sprinkle with chopped green onion. 
Place the quiche back in the oven and bake for 25 to 35 minutes, the quiche is ready when the center no longer jiggles when moved.

Remove from the oven and cut into 8-10 pieces. Enjoy