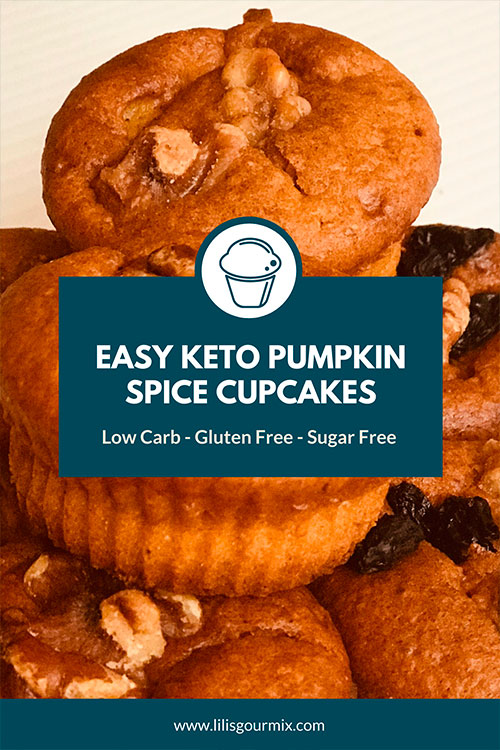 I didn't know these cupcakes were going to be so good! I was just inspired with the pumpkin season and wanted some warm mid afternoon treat to enjoy with my coffee and spice up a rainy afternoon….
But guess what? These little goodies came to stay forever in my books!
Not everyday I find a treat with the perfect texture and flavor - still gluten and sugar free and of course ….. Low carb- that not only satisfies my sweet craving but also makes me feel energized for hours!
To make 8 cupcakes you need:
1 cup Lili's Gourmix Pancake mix
1 egg
½ cup cooked pumpkin (not a cooking fan or just don't want to wait? Microwave it raw with a little water for 2 minutes. Next time you cook pumpkin don't forget to freeze half a cup for your cupcakes)
2 tbsp Sweetener
1 tbsp pumpkin pie spice (cinnamon, ginger, cloves)
2 tbsp avocado oil (coconut works too)
Preparation
Preheat the oven at 350.
Blend all together in the blender and pour batter into cupcakes liners or silicon molds.
Bake about 30 to 40 minutes or until done.
Don't forget to share your pics with me! #sugarfreehalloween #ketohalloween #healthyholidays #ketobakingmix